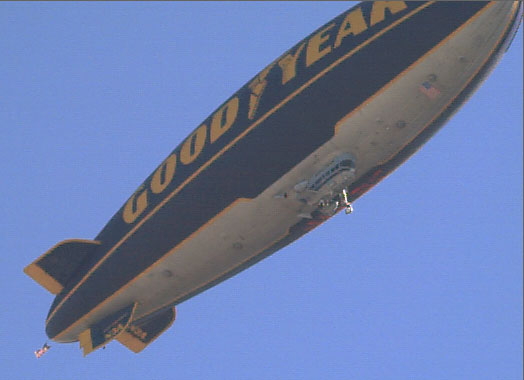 The Goodyear Blimp hovering over the stadium.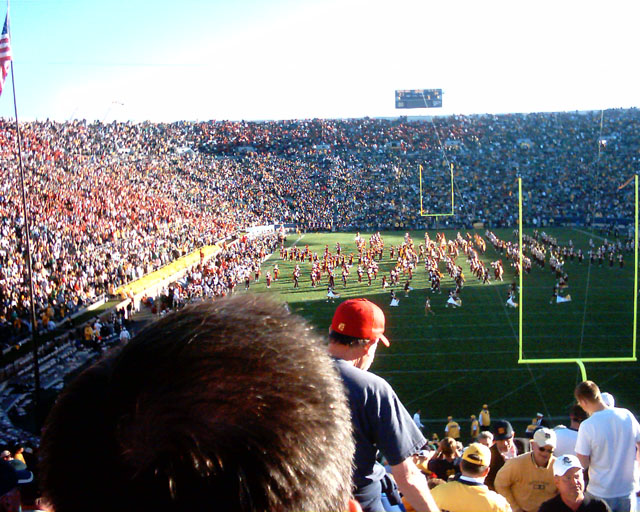 The view from my seat in the House that Rockne Built.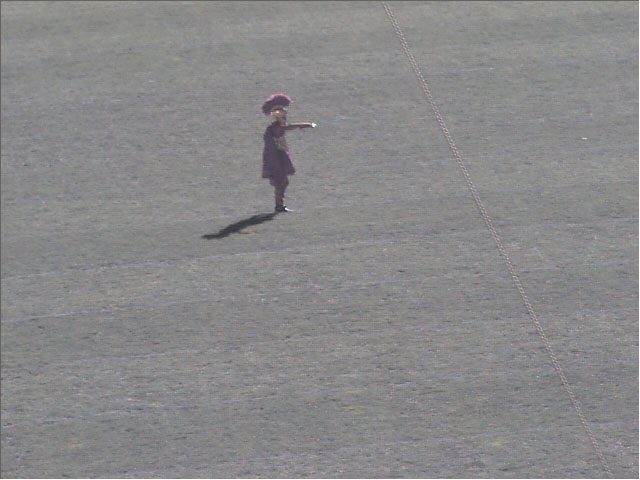 They're the enemy, but their mascot is pretty cool.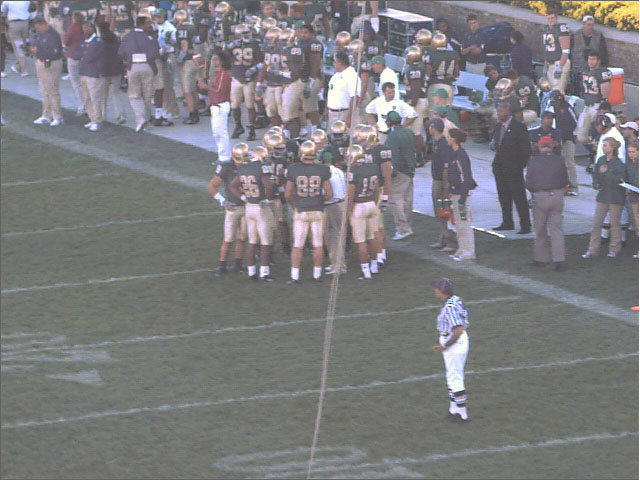 The Irish taking a time out. Note the rarely seen green jerseys.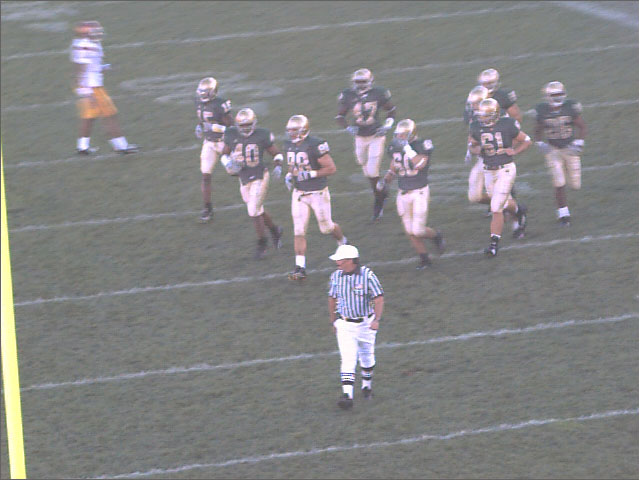 The Irish take the field.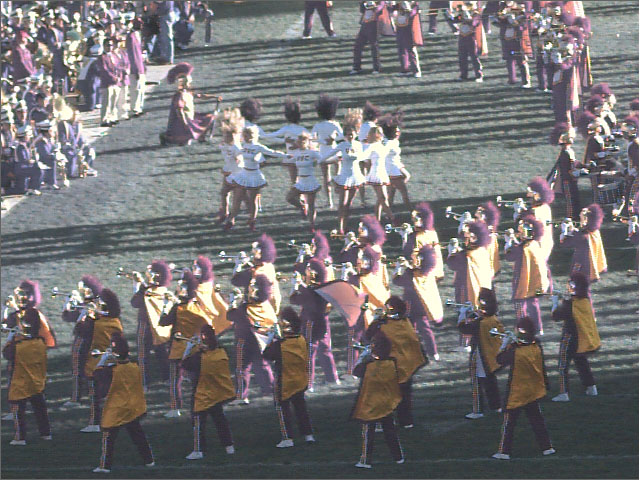 The USC Band performing for their fans. Sounded great.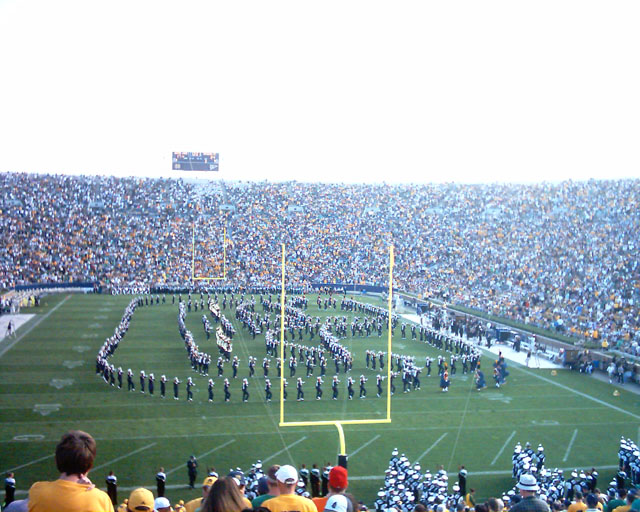 I didn't get a picture of the Irish Band that day. Here's one from the ND v. Michigan State game.